KNKX Produced a Terrific Series of Short Stories (Written & Audio) That Aired Live at the Locks on All Things Considered.
Here are a Few: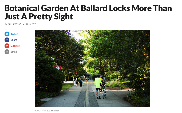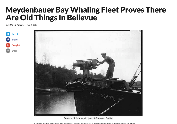 The Next Century for the Locks..
What Do Salmon Think of the "Ladder" ?

Botanical Garden on a Corps of Engineers Site?

Who Was Hiram M. Chittenden?