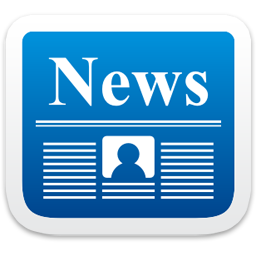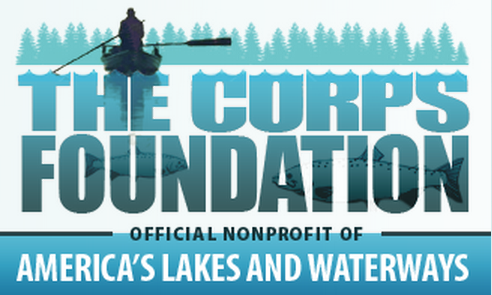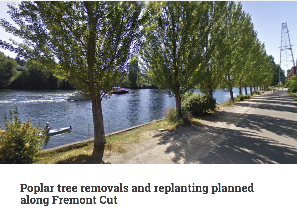 Fish Ladder Video Display Wall Installed
We have raised over $1M, but still need public help to complete the renovations. Add your name to the Salmon Legacy Wall.
(Click image below to learn more)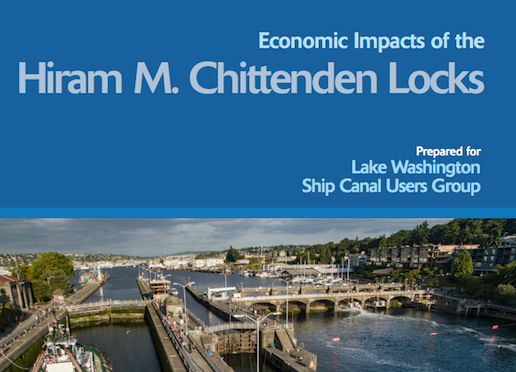 Discover Your Northwest was recently awarded The Corps of Engineers National Excellence In Partnership Award for their support in renovating the Locks Fish Ladder Viewing Room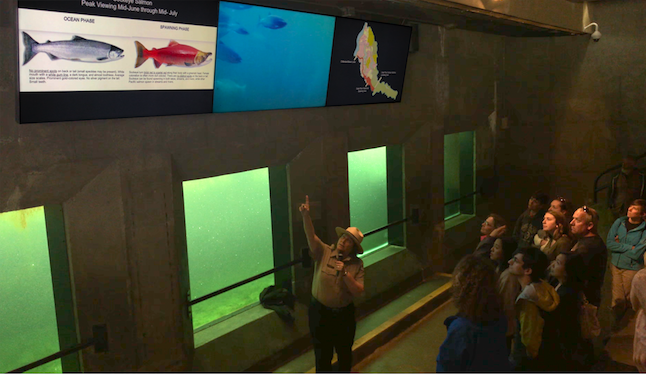 A 15 ft. wide video display wall is now in place over the viewing windows through September. The video program includes information about the life cycle of salmon that pass through the Locks.
At the end of the Salmon season in October, the Fish Ladder Viewing Room will be closed to complete the renovations to include auditorium style seating and other exhibits. You can help by putting your name on The Salmon Legacy Wall.
The video display wall can be quickly converted to presentation mode for tours. This allows tour guides to help the audience learn more details about the 3 species of Salmon that transit the Locks while showing a video in the center screen (in case there are no salmon in the viewing window)