Free unlimited parking is available in the neighborhoods on both the North and South side of the Locks...you can walk across the Lock chambers from either side. Seattle metered parking is available at the North main entrance gate. This is a City of Seattle parking lot and is tightly patrolled. All fees and fines collected go to the City of Seattle not the Locks. Sunday parking is free.
Small group (under 50) weddings are allowed and very popular but you must get a permit.
Locks weddings are NOT Associated with the City of Seattle Wedding Permit System and fees.
Photography Only does not require a permit, except for large groups OVER 50 people.

Bottled water is sold in the Visitor Center but food is normally not available. Picnic lunches are allowed and there are a number of local eating places and sources for takeaway food.
Free Concerts start at 2:00 pm on Saturdays and Sundays from May through September. Concerts are held outside the visitor center...see Schedule posted under Events.

Commonly Asked Visitor Questions
There are a number of Tour Companies that include the Locks. If you want to experience the Locks from a boat, try Argosy Cruises. The Seattle Metro bus system has a "Trip Planner" app that works well.... Or try a Taxi or Uber for a fast, fairly inexpensive ride from downtown Seattle.

by the way, we love dogs (on leash)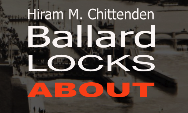 how do I get to the locks w/o a car?
is food and drink available at the locks?
when are the boat locks closed for annual maintenance?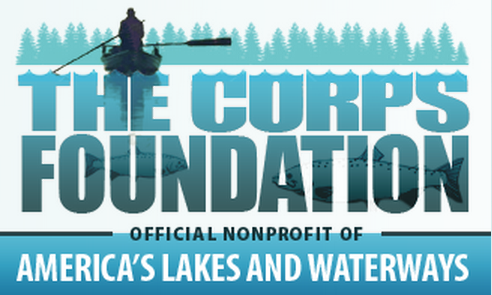 When is the visitor center open? CALL TO CONFIRM 206-783-7059
May 1 - Sept. 30 10:00 am to 6:00 pm everyday.
Oct. 1 - Apr. 30 10:00 am to 4:00 pm Thursday through Monday

The Locks can be intimidating the first time through, especially the Large Locks on busy summer weekends. We have a number of options to make your trip enjoyable.
yes, The grounds are open to visitors
everyday

7:00AM TO 9:00PM
Where are the Salmon? WHEN IS THE BEST TIME TO SEE SALMON?
Adult Salmon pass through from June through September. Even during peak times, you may not actually see Salmon in the Fish Ladder for a variety of reasons. (CLICK HERE) to see a video and learn more or...
check out the Instagram and Facebook feeds below to see current activity.