Free Scheduled Tours (Wheelchair Accessible):
Free Public Scheduled Walking Tours start at the Visitor Center and last about an hour. You can join a tour anytime, no registrations is required.
If your group is larger than 8 people and/or you want the tour tailored to your needs you might want to consider a Custom Private Group Tour.

School group tours must be scheduled at least a month in advance.

Otherwise, smaller school groups (under 8) can just join the Free Public Tours on a 'First Come First Served Basis'
Custom Private Tours are donation-based and led by experienced subject matter experts, including information not available on scheduled tours. Tours are tailored to your specific needs and interests and may include conversations with the engineers. These tours are limited to staff availability and weather and require at least 30 days advance planning and approval. Do not register until your custom tour guide gives you a confirmed date.
The Locks are impressive when seen from the water. We recommend either Argosy Cruises or Ballard Kayaks...Proud Supporters of the Locks.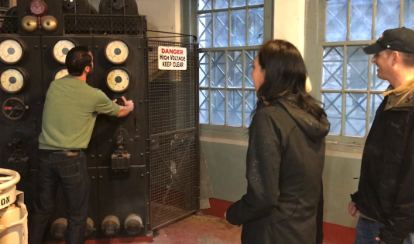 Questions on Custom Tours? Send us an email or call: 206-780-2500
After tour guide confirmation, select your date and register.

Contact the Visitor Center or Administration Office for Current Tour Schedules